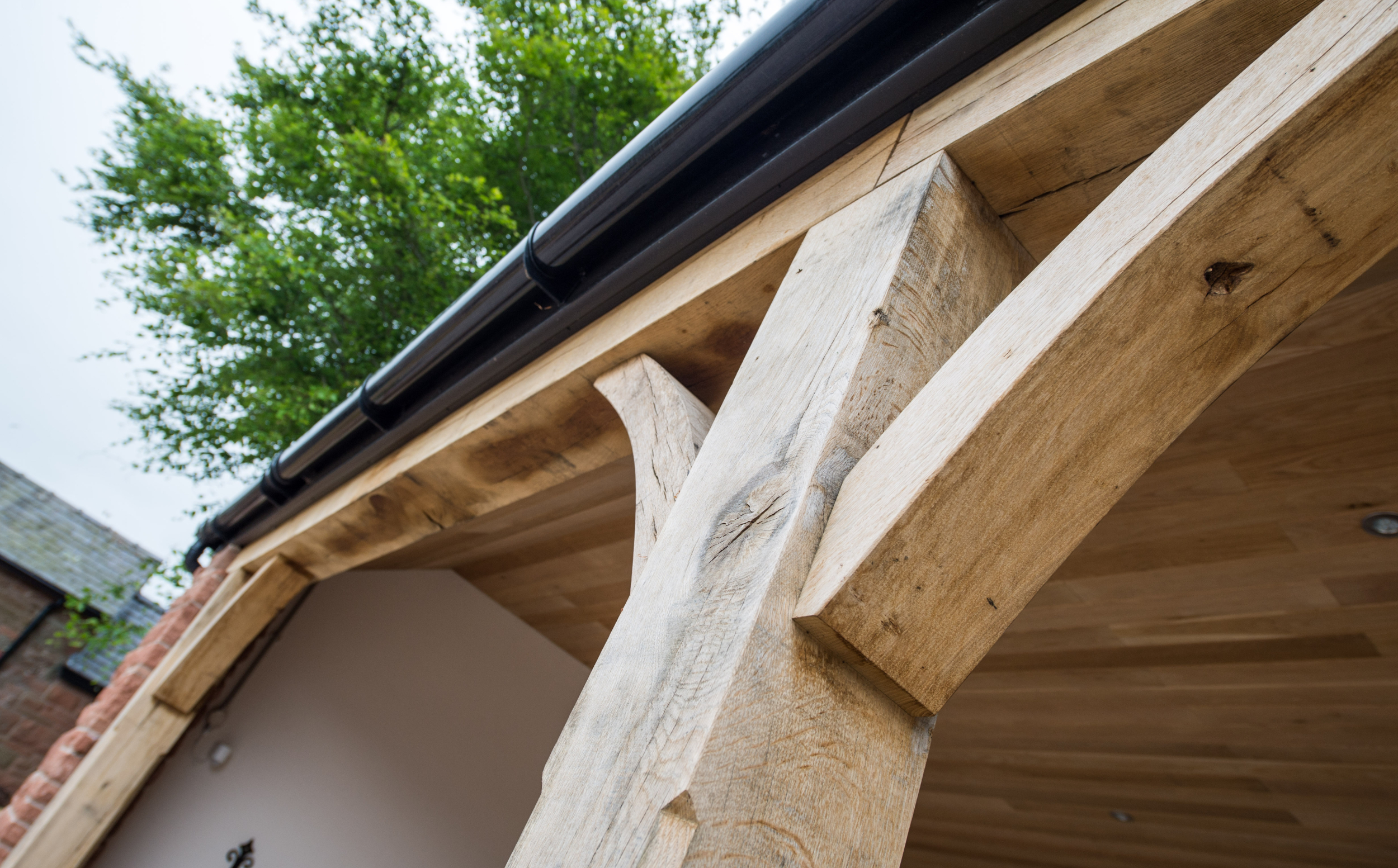 Heritage & Conservation
The company's blend of highly experienced craftsmen joiners and extensive manufacturing capability means Cubby Joinery is ideally placed to deliver the finest structural timber projects. The company's premium quality architectural joinery work ranges from building stunning period style hardwood staircases and bannisters, through traditional conservation joinery for historically important buildings, to the preparation and installation of structural timbers in green oak.
The popularity of barn conversions, and the sympathetic renovation of ancient dwellings and the construction of new 'period' homes that sit comfortably in a rural setting has seen a rapid resurgence in art of green oak framing. Embracing a renewed appreciation for the beauty of craftsman jointed and pegged crook beams and the naturally mellowing tones of sturdy English Oak.
Cubby Joinery have been involved in important conservation work for many years - a trusted supplier of many Architects. The company has carried out numerous prestigious restorations of churches and historically important Grade 1 Listed buildings and have become a trusted supplier of reproduction components for English Heritage renovations and the National Trust.
Contact Us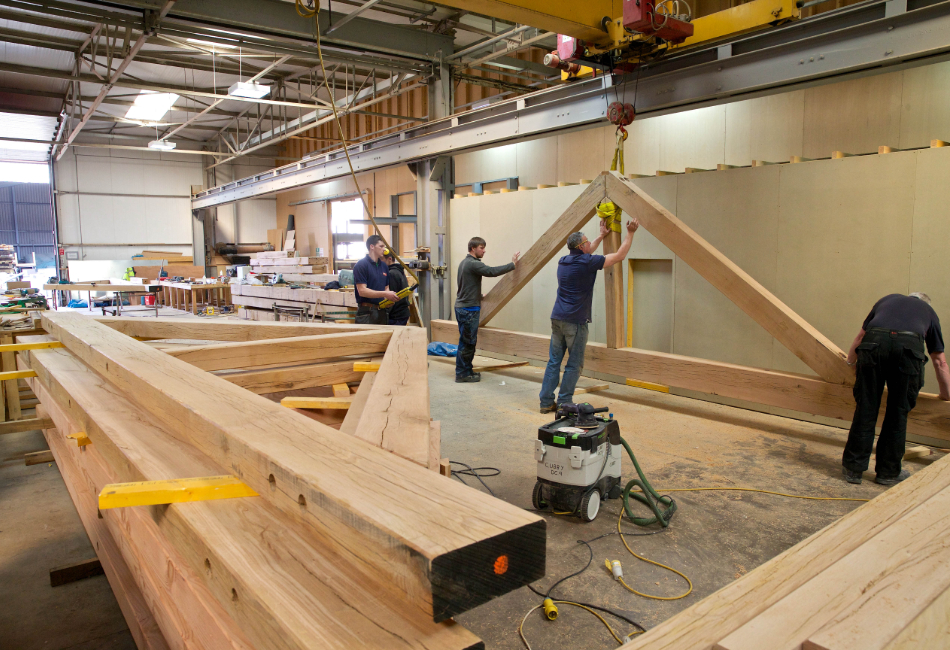 Conservation Joinery
Cubby Joinery has been involved in important conservation work going back more than forty years. Since that time, the company has carried out numerous important restorations of churches and other historically important buildings and has become a trusted supplier of many Architectural practises. Reproducing components on English Heritage's own renovations has also been a great privilege, which continues.
Remaking a variety of damaged antique timber components that originally played a key role in the development of Cubby's large joinery facility in Carlisle and the specialist craftsmanship required. Skills that have long been trusted by the most demanding customers for important restorations.
Over the years Cubby Joinery has made and installed every imaginable turned, carved and dovetailed timber component. From replacing a single newel post or a short piece of complex compound skirting, through building complete replacement staircases. Even constructing and installing entire wooden bell towers; faithfully reproducing the unique original details in quality soft and hard woods.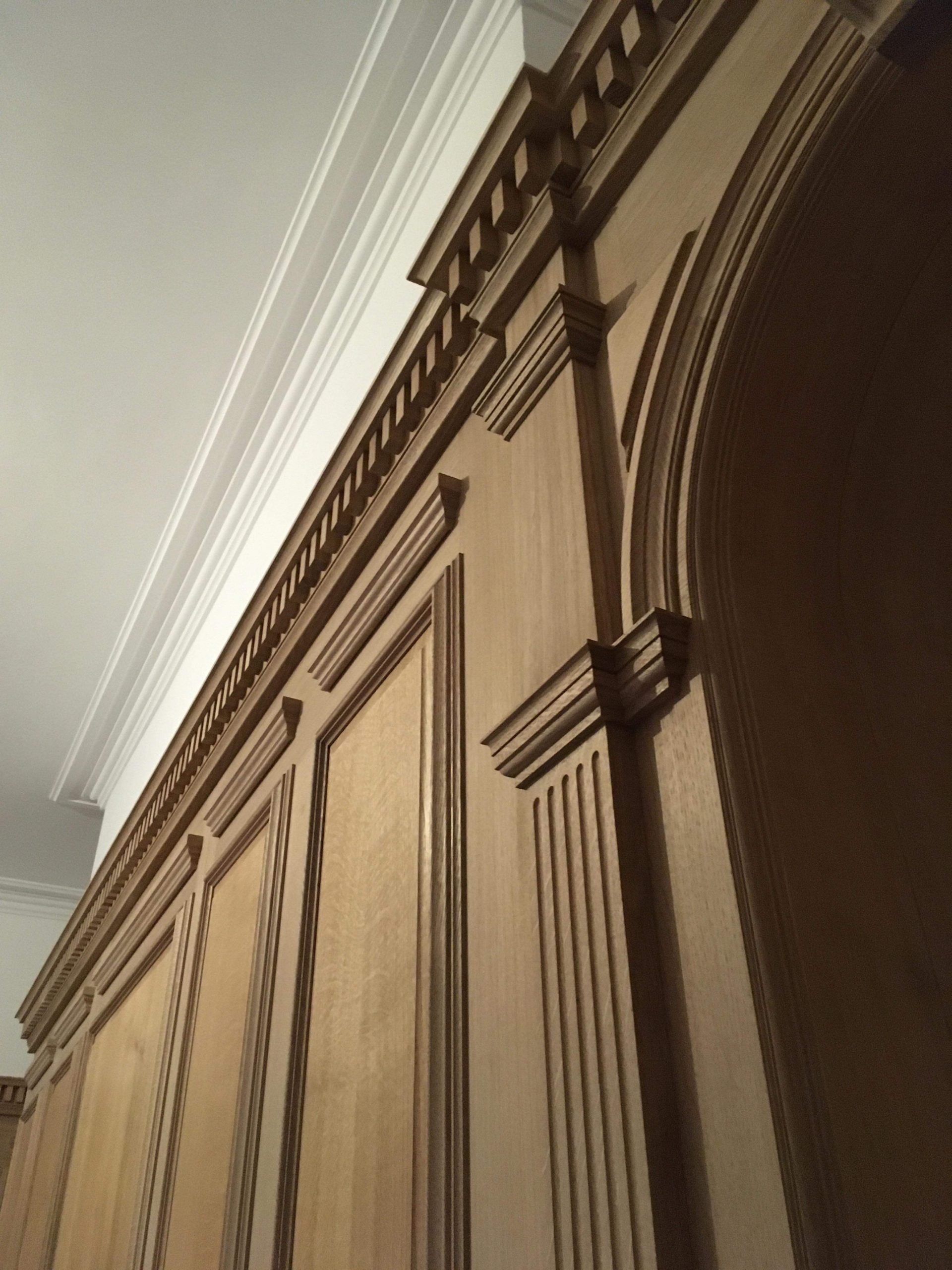 As a respected bespoke joinery manufacturer with the comprehensive skillset, our resources and capabilities have been gained over fifty years. This experience and knowledge means there's almost nothing that we can't design, build, finish and install.
Working in the full spectrum of softwoods, sustainable hardwoods and traditional green oak and ash, in a period style or modern design; if it can be made from timber, then chances are the Cubby Joinery team have previously made it.
Special projects can be as varied as building an oak collar seat to top off an ancient well discovered during house renovations, through to the design and construction of a unique porch restoration. Outdoor building projects have also featured fine quality benches, chairs and tables.
Should you wish to discuss a project with us, please contact a member of our Carlisle joinery team.